Miniature May War R.I.P. thombstone
as placed in the city by artist Jarr Geerligs



---


36 Types Of Peace booklet
A to z & 0 to 9, all related to peace. Using a language and inspired by its flag.



---

Liefde Op Het Eerste GedichtIllustrated love poem booklet by Kim Triesscheijn & Jarr Geerligs



---


I·WAS·ALIVE WHEN WE CLEANED THE GRAFFITI FROM THE SKIES

Signed silkscreen print in golden frame. 1 of 5 prints. Prints are not preframed. So some extra handling time will be needed upon delivery.



---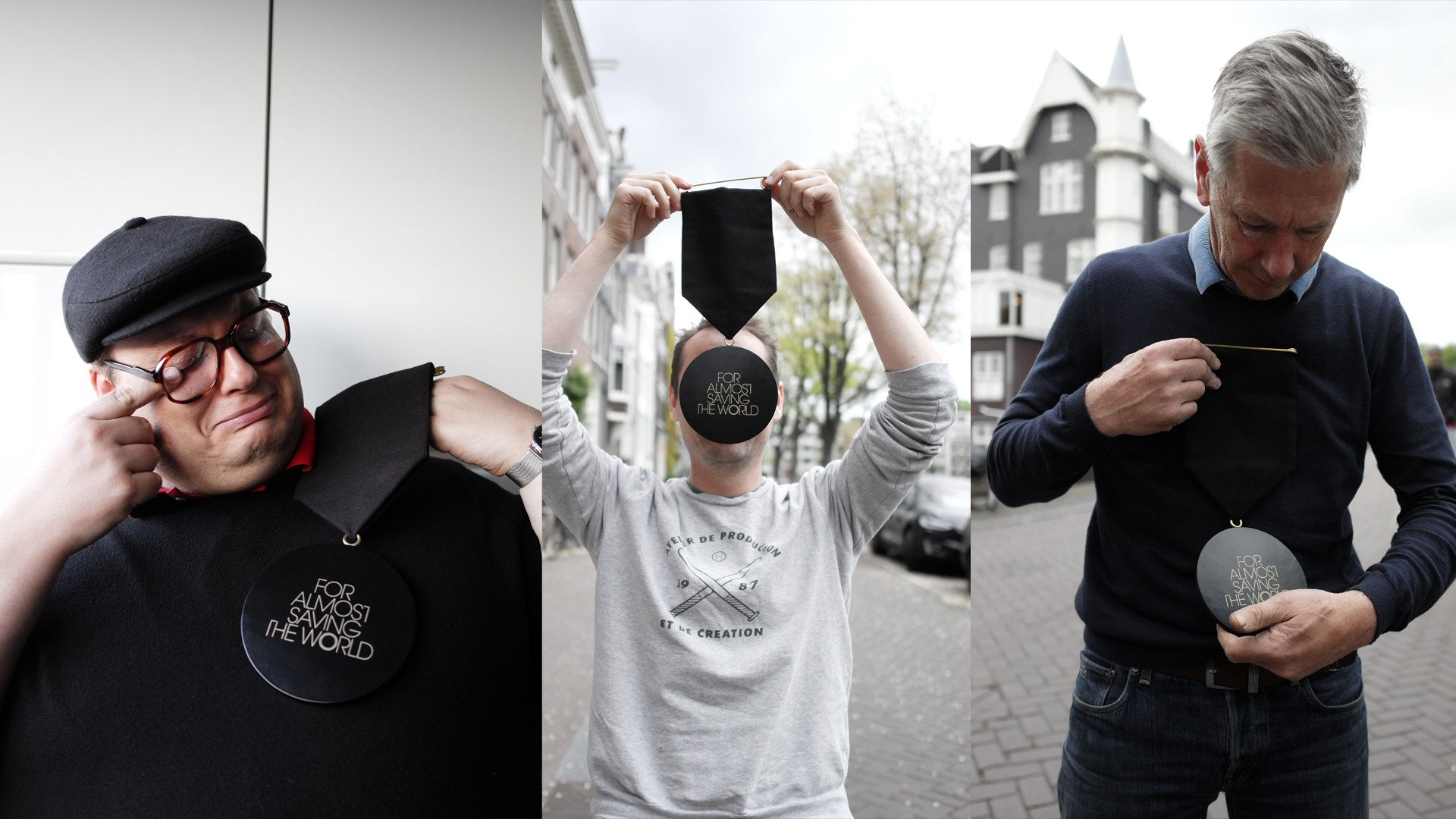 For Almost Saving The World Medal




---